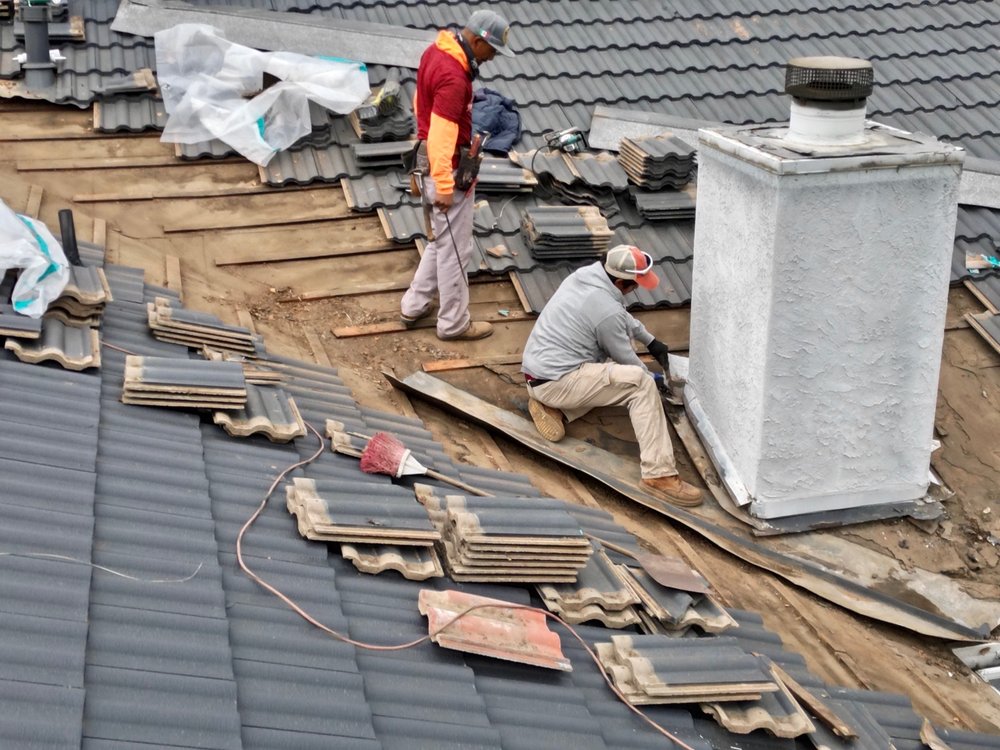 Roof Repair in Glendora, CA
Roof damage is unavoidable. The roof of your home or business experiences temperature fluctuations, storms, high winds and many other conditions that deteriorate the material used to protect your property. When it comes to roof repair in Glendora and Azusa, CA, residential and commercial property owners trust Dowd Roofing Co. to get the job done, no matter what's affecting your roof's integrity.
Common Roof Problems
As the years pass, a roof stands up to all elements, from temperatures exceeding 100℉ to condensation and even heavy gusts of wind. While manufactured to withstand these conditions, your roofing materials eventually age, causing various problems. Common roof maintenance issues include:
Blown-off shingles
Broken tiles
The cost of addressing roof issues when they start is much less than calling us in after weeks, months or even years of neglect. Regardless of the circumstances, trust our roof leak repair and other services to fix any problems. Our affordable rates ensure your roof continues shielding your home or business from harsh weather patterns.
Reliable Commercial and Residential Roof Maintenance
Our goal is to provide comprehensive roof repair services to home and business owners throughout the Glendora, CA community. Our team of skilled roofing contractors knows exactly how to fix whatever ails your shingle or tile roof. We're so confident in the quality of our work, we provide a guarantee to every customer.
Whether you need roof leak repair or roofing tiles replaced, feel confident in your decision to hire us. We provide free estimates for all of our work so you know what to expect when we show up to fix your roof. Count on our trustworthy, qualified and experienced roofing team to mend any damage, getting your roof back into its best condition.
Hassle-free Roof Repair is Just a Phone Call Away
If you notice a problem with your roof, don't delay on roof maintenance. Call Dowd Roofing Co. at 626-857-1070 today for a free estimate and a scope of work. We'll identify any issues with home roofs, concrete tile roofing, and commercial roofing and make sure they're resolved appropriately.