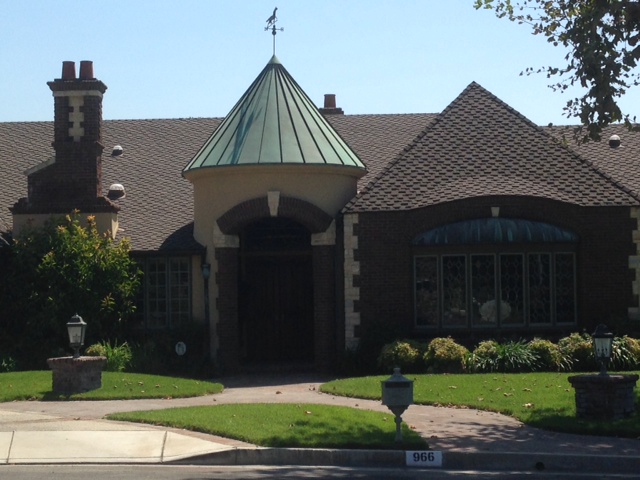 Residential Roofing in Glendora, CA
Homeowners throughout the San Gabriel Valley hire Dowd Roofing Co. when they need residential roofing installation, repair or replacement services. We have more than forty years of hands-on experience working with residential property owners in Glendora and Azusa, CA. During that time, we've handled every roofing problem or challenge imaginable. Whether you need minor repairs or a complete roof replacement, trust in our team of friendly, talented contractors.
Roof inspections: We'll take a look at the condition of your roofing and provide you with a scope of work to repair or replace it. Our roof inspections leave nothing overlooked.
Repairs: Our abilities cover any residential roofing repairs your home may need, and we deliver them using the finest materials and proven workmanship, every time.
Roof replacements: Has the time come for a new roof replacement? We work tear-off and overlay asphalt shingle jobs, as well as concrete tile.
Storm damage: We're the contractor to call after a storm blows through and you need help protecting your home from the ravages of a storm-damaged roof.
Leak detection: Don't let unknown leaks put your home in jeopardy. If you suspect a leak, call us to have your roof inspected and the leak traced and repaired.
Affordable Prices
As a family-owned and -operated business located in Glendora, CA, we're a proud member of this community. We're not here to take advantage of anyone in need of assistance with their home's roof. To ensure you can afford to fix your roof with us, we offer competitive pricing, free estimates and a discount for senior citizens. We work hard to deliver superior customer satisfaction, starting with honest, affordable service.
Protect Your Home
Dependable residential roofing provides your home and family with protection and security. If you need roof repairs or roof replacement, call Dowd Roofing Co. at 626-857-1070 for a free estimate on residential roofing, Title 24 compliant roofing, and extensive roof repairs.